polishing,

networking, and

pampering




for the discriminating author
Strengthen and enhance your novel, non-fiction project, or photography book. Invigorate your book proposal, or rejuvinate that tired trunk work. Discover and restore your manuscript's natural glory with the meticulous, artful, and thorough expertise of The Literary Spa.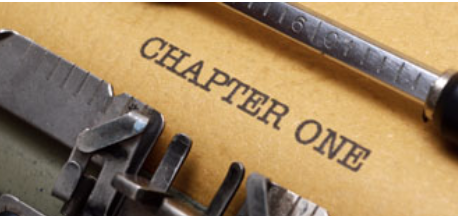 more than twenty years of book publishing experience
Let The Spa guide you through time-tested applications of topic selection and focus, research, development, writing, revising, and polishing.
No matter the genre, the lasting polish prepares your manuscript or proposal for submission to agents or publishers. An extra veneer protects it from unforeseen marketing pitfalls.
Un Petit-Cure
(Proposal coaching, development, and writing)
We deliver careful attention to detail combined with a deep editorial massage during this truly delightful treatment. Focusing, developing, and revising efforts tighten your project in preparation for pampering and polishing that leaves your book silky and smooth.


Full-body Spirulina Edit

(Developmental editing)
This treatment offers high-concept advice, essential character and plot suggestions, and restores energy to the body of work through substantive revising. During the sessions, enjoy a close working relationship with your editor, including an open dialogue and timely responses.


Polish
(Line-editing and polishing)
This completely invigorating treat is ideal for the writer on the go. Using the Chicago Manual of Style—the house style of choice—a full and final polish gives your project the luster it needs to go out into the world.


Chamomile Exfoliating Scrub

(Marketing research and troubleshooting)

A cleansing treatment that removes dull surface concepts, this customized scrub updates your work and prepares it for future market conditions. Utilizing full media and publishing contacts, this treatment is further enhanced by troubleshooting and niche assessment. Leaves the work smooth, seamless…and bulletproof.


FLAT AND HOURLY FEES AVAILABLE

"The Literary Spa has an incredible knack for zeroing in on the weaknesses and mistakes in a manuscript—whether these lie with character, plot...or just plain bad punctuation. Its intuitive grasp of what makes a rattling good story, in addition to its meticulous attention to detail makes it not only a pleasure to work with, but also guarantees a manuscript that's ultimately the best that it can be."
—Joanna Elm, bestselling author of
Scandal and Delusion
"The Literary Spa represents that exceptional kind of boutique firm who can help an author or creative person bring his or her work to a higher level. Well-steeped in the everyday particulars of editing and publishing, it is able to bridge the creative work and temperament of creative people.That is a gift."
—Lynn Weiss, Ph.D., bestselling author of
View from the Cliff
"The Literary Spa's knowledge of fiction and nonfiction as well as its connections in the publishing community make it ideal to work with."
—Julian Haber, M.D., author of
ADHD: The Great Misdiagnosis